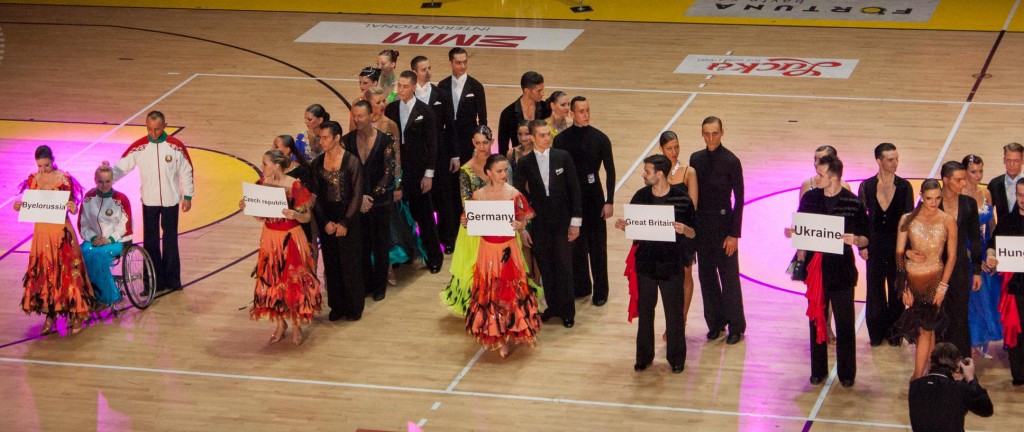 On 24th November 2012 Alex Borisov and Anastasia Fokina were representing Great Britain at the European University Championships in Bratislava, Slovakia.
University students from all over Europe were competing in Standard & Latin disciplines.  This was an exciting day, full of competitions in Standard & Latin styles, as well as Formation Team display and a breathtaking performance from Wheel Chair Latin Champions Daniele Marcal / Nuno Sabroso, Portugal.
We would like to see more students coming forward to represent Great Britain in 2013!